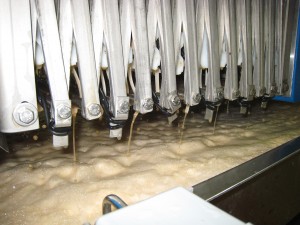 Cider flavor is at its peak right now. We are currently using 6-8 different varieties of apples each time we press a new batch of cider. This means that now is also a great time to try your hand at making some apple wine. There are a number of reasons that you want to choose our cider to make wine with. The first reason is due to the fact that we recently were awarded the blue ribbon for having the best cider in Michigan! The second reason is that our cider is 100% free from any added preservatives. Our cider is made from tree ripened, handpicked apples which means that we don't have to add any sodium benzoate or potassium sorbate. The third reason is convenience. Just drop off the pails, or jugs that you plan on using and we will fill them for you.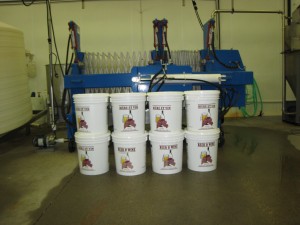 So, if you plan on making some wine, give our cider a try. After all, the best cider in Michigan is bound to make the best cider wine.
Do you make cider wine?  If so, we'd love to hear from you.  In particular, maybe you could post your favorite wine recipes in the comment section below for all of our readers to benefit.
Happy Holidays to you all!